Rag & Bone is one of those labels I'd wear a lot more of, if I could just find it on sale more often. It doesn't pop up at the designer outlets nearly as much as I'd like. But, they do have pretty good sales at their online store, and the fall clearance sale is in full swing right now.
I waded through the Rag & Bone sale selection to pull out my favorite finds. You really can't go wrong with any of these five options…
The most unique of my finds is this zip top. It strikes me as a cross between a bomber jacket and a proper blouse, in a gorgeously warm almond color. It's perfect for a creative office, or a night out.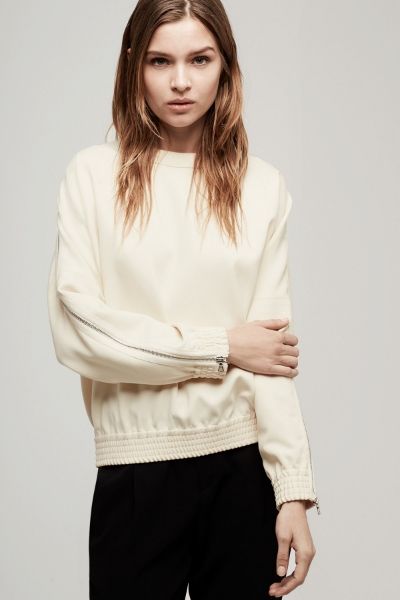 → Buy the Rag & Bone Zip Top, $345.00 (was $495.00), at rag-bone.com.