--By Kim Moshtaghi
Whether you are getting ready for Derby time or planning to hang by the water, you will need to wear a hat! Wearing a hat will protect you from the sweltering heat and keep you looking sassy.
Wide rim hats keep your face from getting blotchy and help prevent you from having to shampoo your tresses before you go out. Depending on the occasion, be prepared and put your best fashion sense forward. Just make sure not to wear the sunscreen and sweat-reeking hat to your daytime function. Keep your tresses smelling fresh under your hat with some yummy smelling dry shampoo.
Check out some of these fun, simple styles that can make all the difference when it comes to completing your look. They will also save your face, literally.
This simple, black floppy hat from Topshop is wonderful. It's a hat that you can wear as is, or turn into a statement piece by embellishing it to fit your mood and help execute your look. Get creative by using a hairpin or a piece of fabric in order to change it up once in a while.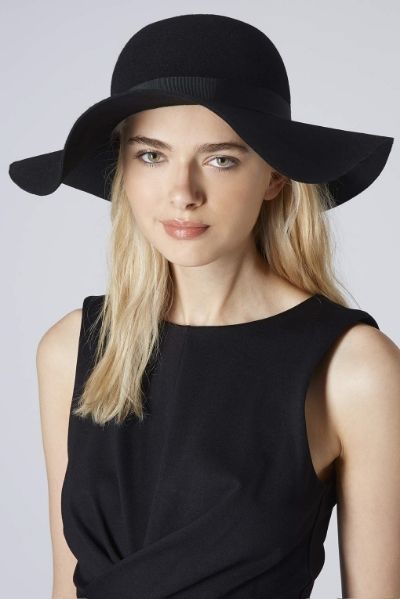 → Buy the Topshop New Big Felt Floppy Hat, $52.00, at us.topshop.com.