I am, admittedly, a little obsessed with denim. Blame it on being a California girl, or living in SoCal during the rise of the designer denim craze-- I landed in LA the year 7 For All Mankind debuted. I currently have a collection that makes my closet look kind of like a denim museum and I actually find the process of spending hours trying on new denim styles fun.
I also find myself spending a lot of time talking to other women about their denim issues. By far, the most exasperated women are those who are trying to find the
best jeans for pear shaped bodies
.
Are you pear shaped? If you are, you probably already know it. But, if you are on the fence about your pear shaped status, here's the basic way to tell. If it seems like your waist and your hips/thighs belong to two different people, then you are probably pear shaped. Being pear shaped knows no size constraint. Some pear shaped women are plus size, others are skinny little petite things. Alicia Keys and Kim Kardashian are both examples of pear shaped women.
Being pear shaped is just silly shorthand for women who have waists that are significantly smaller in proportion to their hips and thighs. The chief denim complaint among pear shaped women: the dreaded waist gap. Luckily, denim makers are waking up to the plight of the pear shaped woman and creating jeans that are made just for them. If you are a pear shaped fashionista, check out these great finds:
This classic designer pick gets rave reviews and is available in waist sizes 24 to 34, making it a smart choice for even quite small pear-shaped ladies.
→ Buy the DL1961 Coco Curvy Straight Jeans, $168.00, at nordstrom.com; shipping and returns are free.
For a day to night look that will flatter a pear shape, try a curvy fit in a dark wash.
→ Buy the Citizens of Humanity Hutton Jeans, $154.00, at willowst.com.
By popular demand... an on-trend skinny that's built for curvy girls! Check out this find from Joe's Jeans -- a brand known for developing perfect fits for hard-to-fit body types.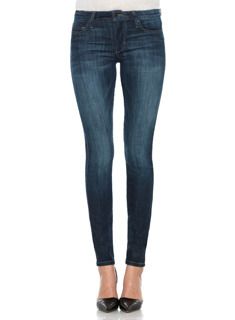 → Buy the Joe's Jeans Curvy Skinny Jeans, $169.00 - $189.00, at joesjeans.com.
No, you don't have to sacrifice great fit if you are on a budget. Gap makes super affordable jeans for a range of body types, including pear shapes. Like most Gap jeans styles, these jeans are available in regular, tall, and short lengths.
→ Buy the Gap 1969 Curvy Skinny Indigo Jeans, $69.95, at gap.com.
Lee Jeans makes surprisingly modern, flattering plus size jeans in a range of specific fits, including a curvy fit that is ideal for plus sized pear shaped women.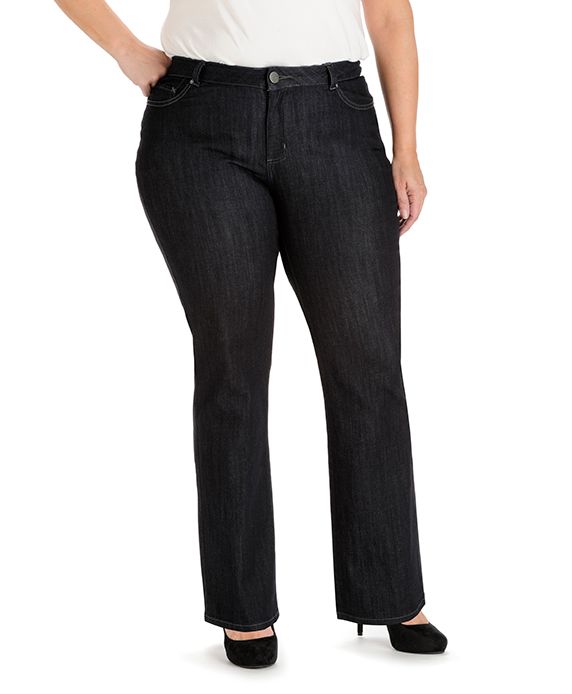 → Buy the Lee Curvy Fit Paxton Bootcut Plus Size Jeans, $62.00, at lee.com.
More Jeans for Pear Shaped Women:
Not based in the United States? Shop from US-based online stores and ship worldwide via
MyUS.com
. Stiletto Jungle readers
get 15% off their first shipment
.
Editor's Note: This post was originally published on October 28, 2008. It has since been updated to ensure all links are up to date and all prices are current.